Decrease Size and Lift Your Breasts Without a Vertical Scar
If you are experiencing chronic pain, have trouble finding clothing that properly fits, experience unwanted attention, and suffer from low self-esteem due to overly large breasts, then consider a breast reduction.
Breast reduction is an effective solution that can help alleviate the health issues resulting from large breasts. But knowing the extensive scarring that can result, you may not want to have the surgery. That's why we offer the Bellesoma Method of breast reduction.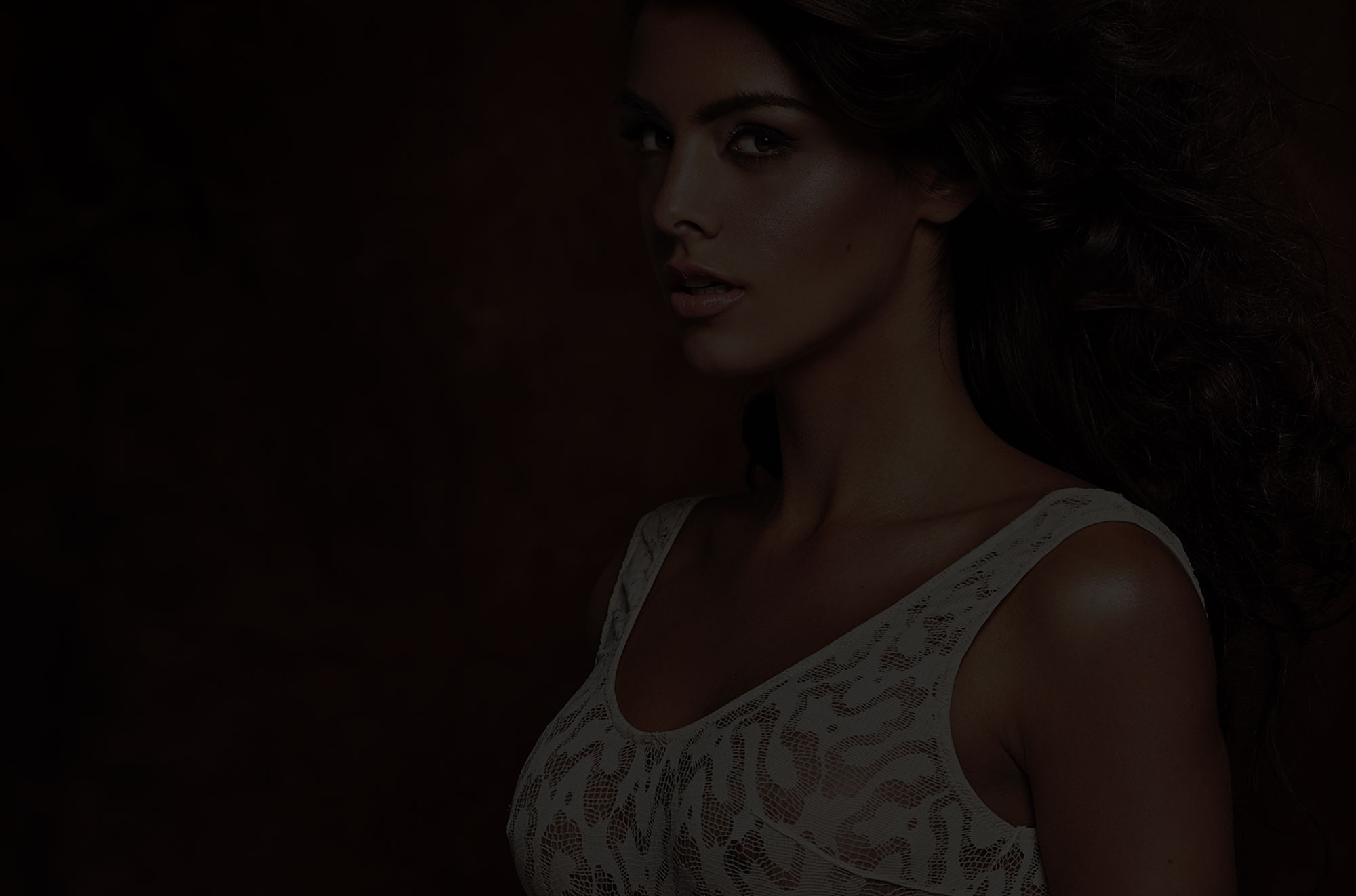 Why Bellesoma breast reduction is different
You may benefit from a breast reduction but have concerns regarding vertical scarring or unsatisfactory post-operation shape. We offer an advanced method of breast reduction known as the Bellesoma Method. The Bellesoma Method reduces scarring and gives your breasts a pleasing, perkier shape that will last longer.
You won't have any vertical scar at all.
Your breasts will be reduced in size and they'll be supported better by the chest wall, providing immediate relief of back, neck and shoulder pain.
Your breasts will be lifted and reshaped for a perkier appearance.
Your results will last longer.
Your ability to breastfeed won't be jeopardized.
For beautiful and longer lasting results
You won't have any vertical scar
Traditional breast reduction surgery always has an anchor shaped incision. The incision is made around the areola and straight down to the breast fold, where another incision is made in the breast crease. When the incisions turn into scars, the one made around the areolar and horizontally in the breast fold remain hidden. Unfortunately, the scar that connects the areola to the breast fold is not. That's why many, many women think twice before getting a breast reduction.
The Bellesoma Method of breast reduction technique eliminates the vertical incision entirely, which means you won't have any vertical scar either.
Your breasts will have a perkier, rounder shape
The main goal of traditional breast reduction is to reduce the size of the breasts. Often, there is no concern for how the breasts look after surgery. As long as the breasts are smaller, the job is considered "done".
Dr. Kara takes great care in not just reducing the size of your breasts, but also reshaping them to give them a perkier look and rounder look. He does this with the unique technique of the Bellesoma Method, which involves using your own breast tissue to give you fullness in the lower and upper parts. This also improves the projection of your breasts, so they're not so flattened against your body (a good thing to give you improved cleavage!).
More support and longer lasting results
In a traditional breast reduction, there's no concern for creating support for the breast tissue that remains.
We know that every woman experiences some degree of sagging with aging, no matter how small or big their breasts are. Even if you get a traditional breast reduction, that doesn't mean you won't be resistant against sagging. The Bellesoma Method is different. In this breast reduction, Dr. Kara attaches breast tissue to the muscle wall, giving you internal support for your breasts. This means that your breasts will be better supported, instantly alleviating neck, shoulder and back pain, as well as resist the effects of aging and gravity for a much longer time.
Scar treatments
You'll have far less scars than those resulting from a traditional breast reduction, but we still want to help you make your scars less visible.
With your breast reduction, we offer advanced scar treatments. You can start your scar treatment regimen with our advanced CO2 laser shortly after surgery. After each session, you'll notice the appearance and irregular texture of your scars gradually decrease.
At a Glance
Price

Please call for pricing

Recovery

Go home same day

Length Of Surgery

2 - 3 Hours

Back To Work

1 Week
Surgery steps
Preparation
Maintain healthy lifestyle habits. Avoid smoking for 4 weeks before surgery. If you smoke within that timeframe, your surgery will be rescheduled.
Wear comfortable clothing on the day of your surgery, like a loose fitting top and bottoms with an elasticized waist.
You may need to avoid food and drink on the night before your surgery.
Surgery
Medications will be administered to make you as comfortable as possible during your surgery. General anesthesia will be administered.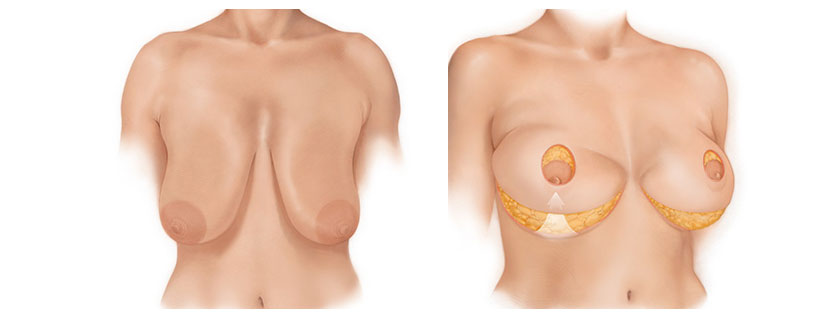 Enlarged breasts tend to be heavy and sag.
A specific amount of fat and breast tissue is removed. New breast mounds are created and repositioned higher up on the chest for a pleasing contour.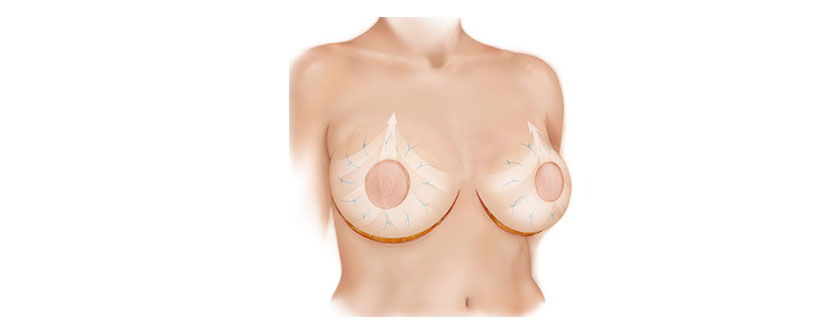 The breast mounds are attached to your chest muscle. This is done to transfer the weight of each breast to the muscle, rather than the shoulders, neck and back.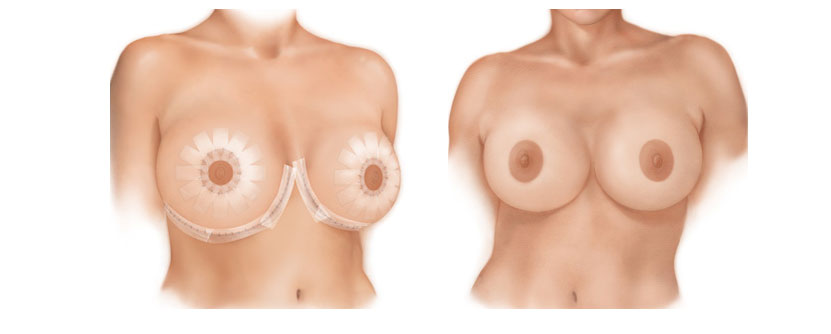 Sutures are placed around the areola and in the breast crease.
You'll see an immediate improvement, although swelling will hide your results.
Recovery period
Generally, it takes 1 – 2 weeks to recover. If you tend to heal faster, then you may just need a week.
Wear your support bra as advised.
Don't wear a bra with underwire until Dr. Kara says it's okay. This is to avoid irritating the inframammary incision lines.
Numbness will go away in a few months.
Frequently Asked Questions
What is breast reduction surgery? What's breast reduction?
This is a cosmetic breast surgical procedure that reduces the size of the female breasts by removing excess tissue. It also reshapes the breasts to make them more proportionate and perkier.
What is breast reduction and lift?
This is when the breasts are reduced in size and lifted, making them smaller and perkier.
Where to go for breast reduction?
Breast reduction is performed by board certified plastic surgeons in Ontario.
Are there scars after breast reduction? Where are breast reduction scars?
Scars are usually located around the areola, vertically down into the breast fold, and within the breast fold. Three scars exist. However, the technique that Dr. Kara performs does not require a vertical scar. Therefore, you'll only have a scar around the areola and within the breast fold.
Who is the best breast reduction surgeon? Who does breast reduction?
Dr. Kara is considered a best breast reduction surgeon in Canada because of his vertical scarless technique. He is a board certified plastic surgeon with extensive experience in cosmetic breast surgery.
Who should get breast reduction surgery? Who needs breast reduction? Who qualifies for breast reduction?
Women who suffer from pain and discomfort caused by their large breasts can consider breast reduction.
When is breast reduction a medical necessity? When is breast reduction covered by ohip?
If your doctor recommends reducing the size of your breasts to alleviate health issues, then breast reduction can be considered a medical necessity and is covered by OHIP.
What is breast reduction recovery like?
Recovery can be uncomfortable due to swelling and bruising, which should subside within a few months following surgery.
What does breast reduction surgery cost?
This procedure is usually from $7500 to $20000.
Is it possible to get breast reduction when overweight?
A medical exam will be performed to determine if you're a candidate. You may be able to proceed with surgery if you're overweight.
When do breast reduction scars fade? Within a year.
How does breast reduction affect breastfeeding? Traditional breast reduction methods can adversely affect breast feeding ability because of its interference with milk ducts. However, the technique that Dr. Kara performs does not interfere with breastfeeding ability.
Are you asleep during breast reduction?
Yes, the surgery is usually performed under general anesthesia.
Are lumps common after breast reduction?
No, if performed by an experienced surgeon, you should have no lumps after surgery.
Are implants used for breast reduction?
Sometimes, implants can be used to enhance the shape of the breast in traditional breast reduction. However, Dr. Kara's technique gives you a rounder, fuller shape without the help of implants.
Can I get breast reduction surgery?
If the size of your breasts bothers you, then a breast reduction may be suitable. You should be healthy and understand the risks related to surgery to make an informed decision.
What are the risks?
The most notable risks related to breast reduction include:
Wound healing issues
Excessive swelling and bruising
Infection
Long lasting and permanent numbness
Seroma or hematoma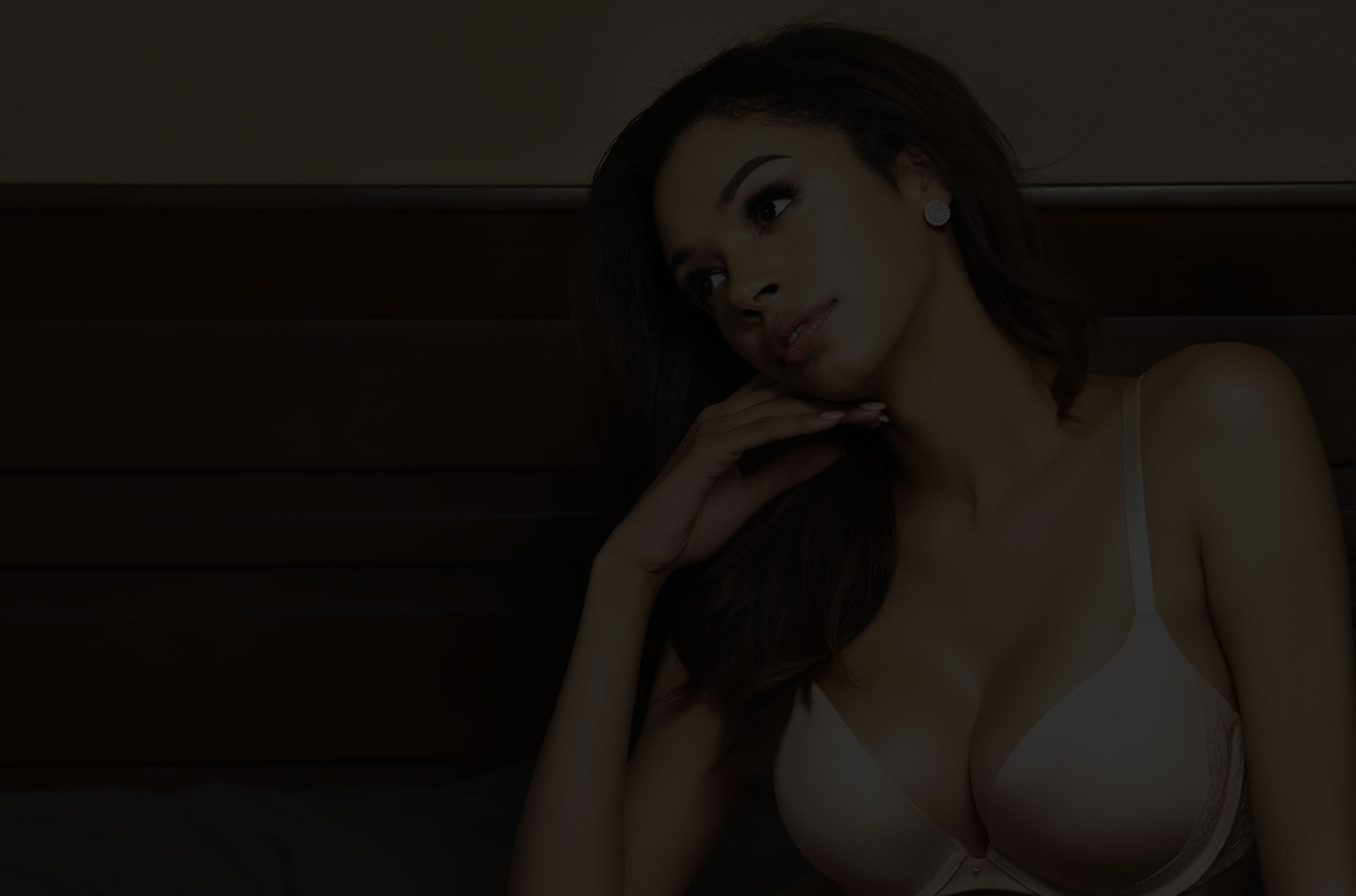 Better balance and no more pain
You'll love the freedom of having proportionate breasts. People will finally look at you, not just your breasts, and you won't have any more pain caused by their weight. Enjoy a perkier shape, longer lasting results, and better support with the Bellesoma Method of breast reduction.