Dedicated to You
Our administrative staff and medical team are all here to help you reach your beauty potential, on your terms. We look forward to providing you with the utmost respect and exceptional service. Our goal is to ensure your visits with us are beyond your expectations.
Medical Staff
Anna Wong, RPN, Head Nurse
With over 20 years in the nursing profession, Anna has turned her passion for skincare and anti-aging into a remarkable career. Her allure towards the medical aesthetics industry is what drives her to be current and knowledgeable with the latest treatments and trends.
Anna launched her career as a palliative nurse and later ventured on to work directly with cosmetic surgery. Her years of experience as a surgical assistant is what sparked her to merge her love for beauty and nursing. She has dedicated her career towards helping clients gain confidence by looking and feeling their best.
When away from the clinic, you can find Anna exploring the city and trying out Toronto's latest cuisines.
Yolanda Albino, RPN, OR Head Nurse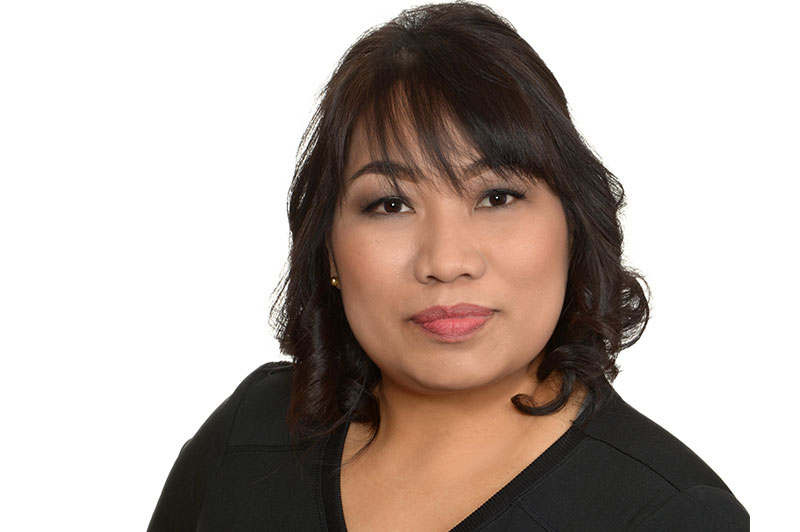 Yolanda has more than 20 years of nursing experience; she started her career as a Medical–Surgical Nurse in the Philippines. Yolanda manages our OR Team and provides Pre op/Post op care to patients.
Yolanda has a unique combination of strong nursing skills and strives to provide the best health care possible. She believes in building a long lasting and trusting relationship with her patients. She seeks to acquire a comprehensive evaluation of every patient by taking time to listen and understand their particular needs. Her true desire is to enhance a positive healing experience and confidence while making sure to achieve a smooth and safe OR day.
While Yolanda's main passion is nursing, on her off days she enjoys karaoke singing with husband and walking along trails with her family with their dog, Baxi.
MJ Gooding, RPN, Advanced Certified Cosmetic Injector
MJ has 13 years experience as a Certified Advanced Cosmetic Injector and 20 years experience as a Medical Aesthetician and Medical Laser Safety Officer. MJ has acquired her admiral skills through extensive anatomy and injection training, product knowledge and artistic vision. MJ works under the auspices of Dr.Kara, Medical Director, for the past 10 years mastering both needle and cannula for injectable treatments to provide safe and effective results.
Lindsey McNeill, Aesthetic Technician
Lindsey has come to us from a long history of customer service. She holds a certificate from CSU university in Washington DC in CoolSculpting. She has also been trained in laser hair removal.
Lindsey is passionate about patient care and loves the experience she provides for each patient.
Administrative Staff
Connie Nydam, Patient Co-ordinator
The first smiling face to greet you at our Scarborough location is Connie's. She keeps the office running smoothly by fulfilling her reception, clinical and administrative duties.
Connie enjoys interacting with each and every patient. She's great at making you feel comfortable. She ensures that you are well taken care of from the moment you arrive until you walk out the door looking fabulous!
Connie graduated MOA with honors in 2015. She is also an experienced and certified phlebotomist. She possesses a strong background in customer service with over 10 years of experience.
In between her busy schedule, Connie volunteers in a senior homecare and enjoys going on trips with her family
Join our team!
Would you like to join our team? Please submit your resume here.