UltimiLift™ Internal Bra
One of the most common complaints for aging women is saggy breasts — regardless of whether they've had breast augmentation or not. While implants can improve shape and perkiness, you can't fight gravity forever. Over time, that downward pull on the implants and the weakening tissues caused naturally by aging will still make the breasts eventually sag. It's simply Mother Nature.
We know you want beautiful, perky breasts for as long as possible. With breast augmentation, you'll get the size and fullness you want. But how about the eventual sagging?
Are you thinking of a breast augmentation and don't really look forward to the "down and out" days? Dr. Kara's revolutionary Internal Bra is what you need!
Don't let sagging bring you down.
We all know wearing a bra lifts and supports our breasts, so in the long term it's best for us to wear a bra all day, everyday. But what if you could have the same support a bra provides, but inside your breasts? You may think that this is crazy, but it's totally possible!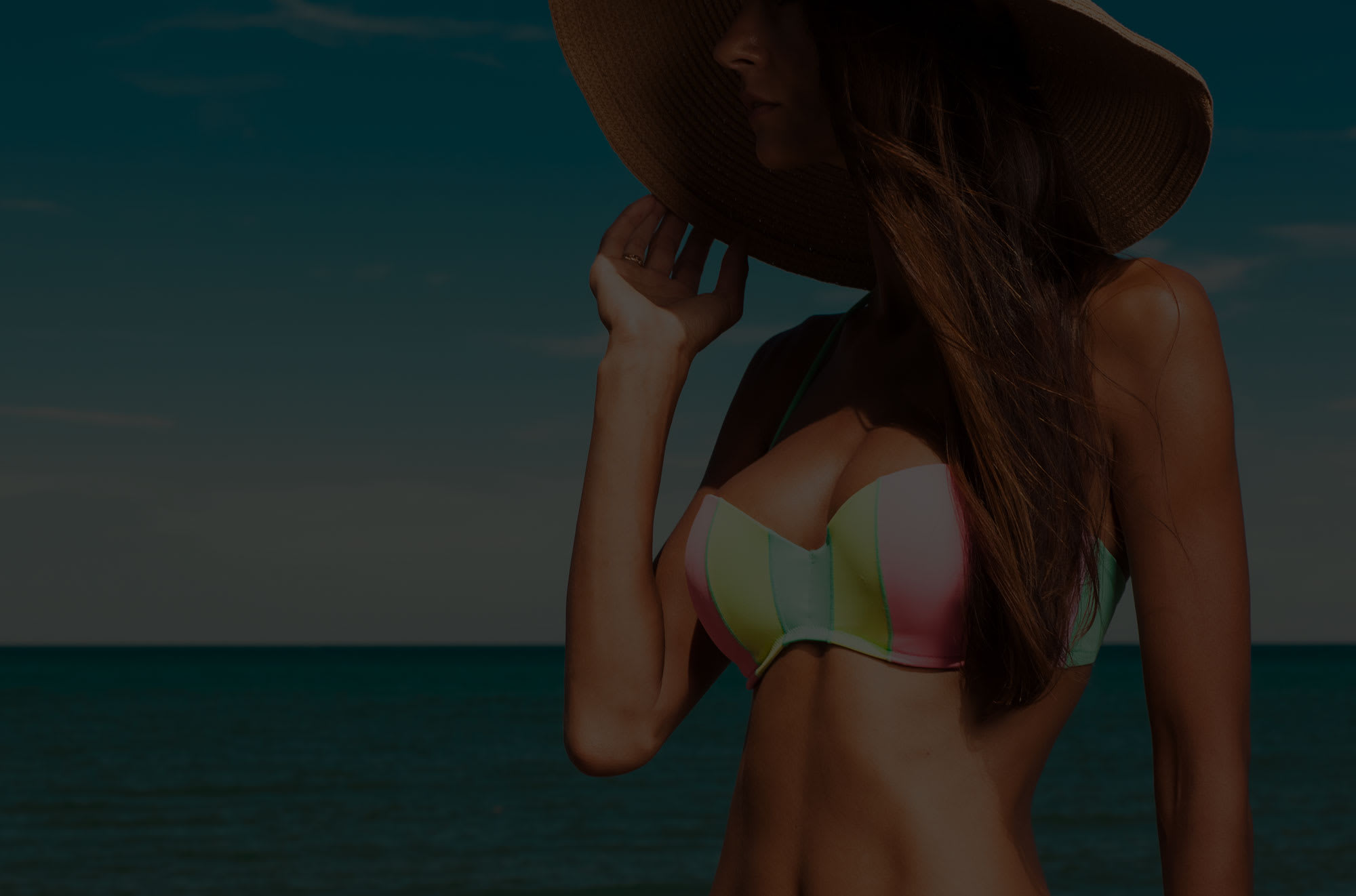 Keep Your Breasts Perkier, Longer
To delay sagging and keep your breasts beautiful, we now offer our exclusive 3D Internal Bra. This amazing device is the only one of its kind to date that does all of this for your breasts:
supports
elevates
repairs
reinforces
Imagine having the larger, perkier breasts you want without worrying about sagging!
What is UltimiLift™ Internal Bra?
Made out of biologically derived and biocompatible poly-4-hydroxybutyrate (P4HB), this scaffolding device allows supportive natural tissue to grow into your own Internal Bra. As this is formed, the device gradually breaks down and disappears over 18-24 months, so all you're left with is your own supportive tissues that are 3-5 times stronger. It's totally natural!
Our Internal Bra is ideal for these situations:
1. Larger implants: The weight of larger implants usually guarantees a faster rate of sag. Their size can also weigh you down. This Internal Bra provides the elevation you need to keep your breasts perkier and firmer for a longer time. It also allows you to feel more confident knowing that there's more support for your implants.
2. Have implants but they're already 'down and out'? This may be your answer, FINALLY!
Implants that are bottoming out: "Bottoming out" refers to implants that have slipped below the breast fold (inframammary crease). Implants that have bottomed out tend to look abnormal, and it's common that corrective surgery is performed. To correct this and reduce the risk of it happening again, the Internal Bra is recommended. It provides more support and elevation for the implants, so they don't slip downward again.
We've found that our patients who've received the Internal Bra are happier with their longer lasting results. It makes a surgical lift at a later date unnecessary, since their breasts remain perky for a longer time!
The UltimiLift™ Internal Bra is only available at Dr Kara Plastic Surgery