Smaller Breasts with Less Scarring
Are you looking to reduce your large breasts and contour them in a way that is more appealing to you? Do you fear the large vertical scar that typically results from a breast reduction?
The Bellesoma breast reduction procedure can successfully reduce breast size and provide immediate relief of neck, back and shoulder pain caused by large breasts. We understand that large breasts can impact your life in many ways, including preventing the ability to perform every day tasks, such as working on your feet all day.
The same Bellesoma procedure is used for breast lift and reduction; however, for the reduction, the excess tissue and skin is removed. The weight of the breast is transferred to the chest wall rather than the skin envelope used in traditional procedures, which ensures the longevity of the breast reduction. The breasts are then contoured in proportion to the patient's body and their wishes, using the patient's own breast tissue.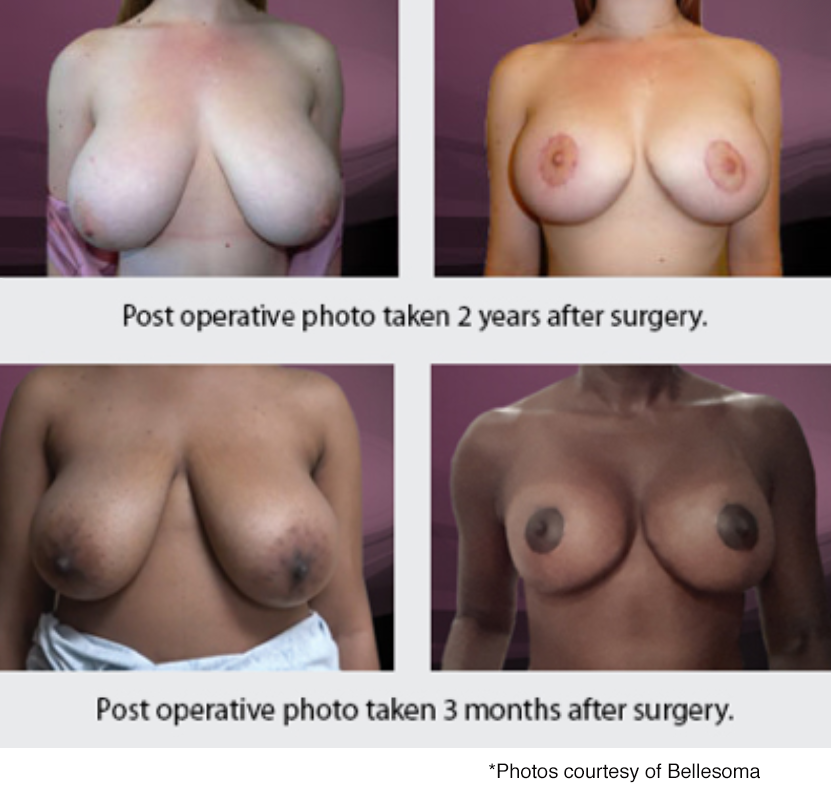 While many women seek a breast reduction to relieve chronic back and other pain as a result of large breasts, there are many reasons our patients seek out this procedure. For example, some women seek this procedure to improve their self-esteem by enhancing their appearance and others have problems finding bras and clothing that fits nicely with larger or saggy breasts and seek a way in which to minimize the hassle when shopping.
The Bellesoma breast reduction procedure is the most advanced method in breast lift, as unlike the traditional method, it does not result in a vertical scar and can leave you with perky and youthful looking breasts. The perky look is achieved because this method does not only reduce the breasts; it also provides a lift during surgery, which is uncommon for other breast reduction procedures. The contoured perky shape is achieved using your own breast tissue.
Dr. Kara is one of very few plastic surgeons in the world that are trained and certified in this procedure and the only one in the GTA able to perform the Bellesoma lift and reduction. Book a consultation to see if you are an ideal candidate for this procedure.