INFINI® Skin Tightening
Have you been looking for a non-surgical way to tighten your facial skin and look your best? At last, a skin-tightening system that works!
The INFINI skin tightening treatment system is a radiofrequency micro needling skin tightening system that reduces fine lines and wrinkles without surgery. This unique technology can be used to treat forehead lines, jowls, jawline, upper eyelids, cheeks, neck, lower face, lip lines, as well as the fine lines around the mouth. The INFINI treatment system can also help with scarring, and is particularly promising for acne scarring, but can also be used to treat stretch marks and loose skin in arms, knees, abdomen and upper chest. The treatment can be applied to any area of the skin.
The INFINI treatment system only requires a few treatment cycles, two to three for optimal results, which is an improvement over previous radiofrequency technology that required multiple treatment cycles and typically resulted in minimal or no beneficial results. This system is also less painful than previous treatment options aimed at tightening skin. Treatment time per cycle is approximately 20-30 minutes in the office, depending on the desired treatment area(s).
This treatment typically leaves some minor redness that feels like a sunburn for 12 to 36 hours following treatment; however, length of redness and the amount of discomfort will vary from person to person. There is virtually no downtime required, as you can gently wash your face the evening of the treatment and apply make up within 24 hours!
The results of this treatment will be noticeable within 6-8 weeks post-treatment, even after only one treatment cycle. In some instances, we may recommend more than just one treatment cycle to achieve the results you seek. Full results, however, may take anywhere from 4 to 6 months post-treatment for optimal effect.
Typical skin results following treatment include tightening of the skin and lessening of wrinkles, lines and sagginess. This treatment may also improve the quality of the skin, making it pinker, less pigmented and more vibrant and rejuvenated. The deepness of wrinkles may also lessen.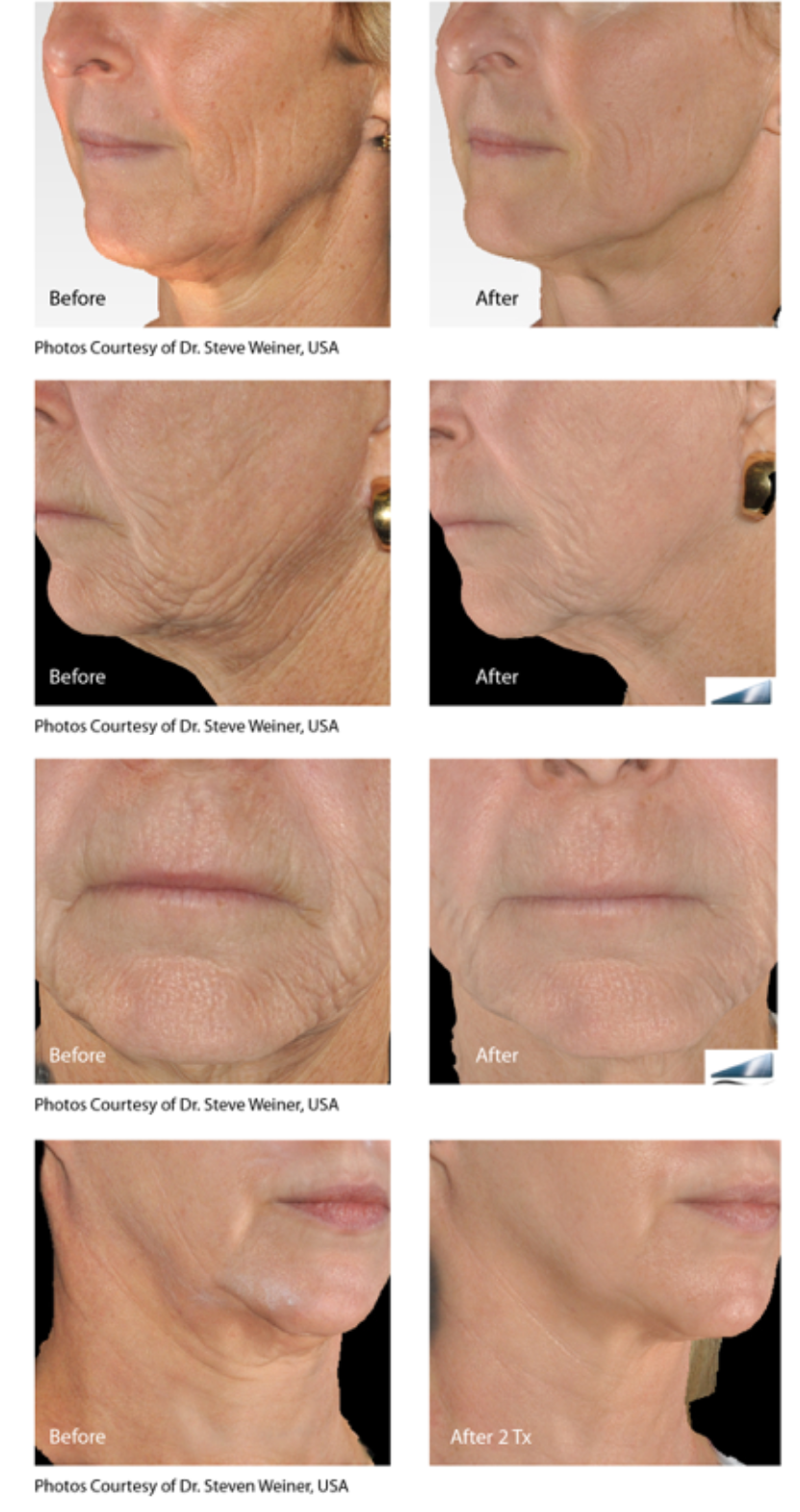 The INFINI treatment system utilizes radiofrequency energy that deposits heat in the skin. The heating process coagulates the collagen, which shrinks the skin, leading to the results that you are seeking – tighter more vibrant skin.
The INFINI treatment system is a superior treatment option because it uses micro needles (200 microns) that pierce the skin with a variable depth of penetration from 0.5 – 3.5 mm. This means that there is more control and predictability in the treatment of the desired areas, and the treatment can be relied upon for various areas of the face, which have differing thickness of dermis (the tissue below the skin). The INFINI treatment system releases a small energy charge fractionally; the micro needles are insulated except at the tip of the needle so that the energy is directed precisely to the appropriate area to achieve the results you are seeking, with minimal discomfort, faster healing and less risk. This treatment system provides more predictability than previous skin tightening methods and protects the epidermis (the outer layer of skin). This system is especially helpful to prevent and / or reduce post-inflammatory hyperpigmentation (PIH), which can occur when the epidermis is damaged, and occurs most frequently to patients with darker skin tones. This treatment option also allows you to adjust and balance the power levels for different types of treatment needs and skin types.
The INFINI treatment system has very little risk associated with the procedure and is safe on all skin types. There is minimal discomfort due to the micro needles that shoot radiofrequency charge, so topical medication can be relied upon to minimize your discomfort. Minimal bleeding will occur due to the micro needles penetrating your skin.
A recent study by Cohen et. al (2016)1 on 35 participants tested the safety of high energy fractionated radiofrequency with micro needles in reliance on the INFINI system. The participants were exposed to one treatment cycle with two to three passes to the treatment area. In this study, the researchers focused on the aging neck and facial areas of participants. The study concluded that this treatment option is safe, causes little injury to the epidermis (the outer layer of the skin) and requires minimal downtime.
1 Cohen, JL., Weiner, S.F, Pozner, JN., Ibrahimi, O.A., Vasily, D.B., Ross, E.V., and Gabriel Z (2016) "Multi-Center Pilot Study to Evaluate the Safety Profile of High Energy Fractionated Radiofrequency With Insulated Microneedles to Multiple Levels of the Dermis" J Drugs Dermatol. 2016; 15(11): 1308-1312.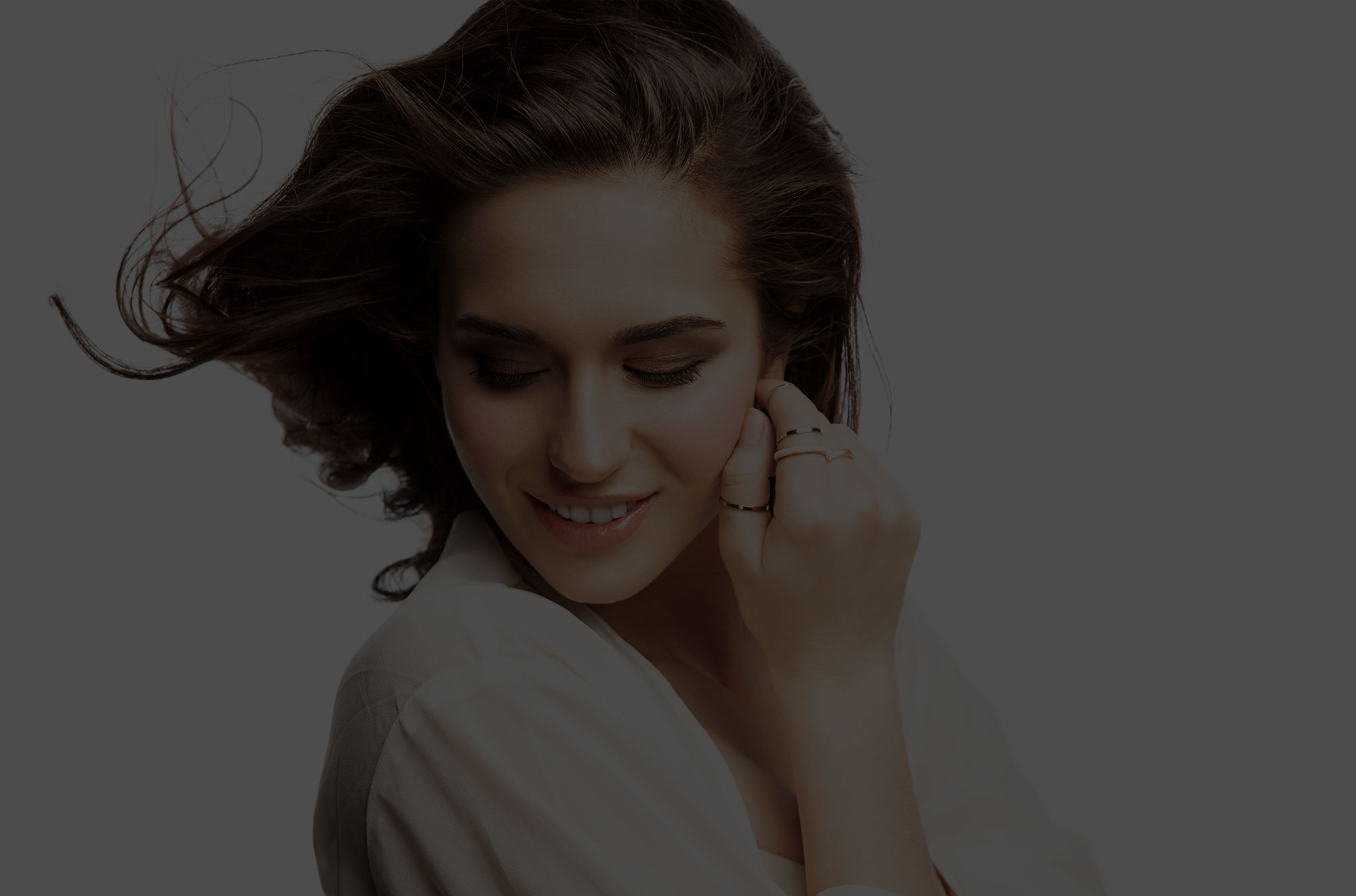 Facelift alternative
At Dr. Kara Plastic Surgery, we believe this is a beneficial non-surgical alternative to a facelift that requires no down time. We recommend a consultation to determine whether this treatment option is right for you and your needs. We pride ourselves on providing you with the best treatment options, and will only provide you with a particular treatment if we believe that the treatment you want will have the desired result you are seeking!